Here at Broche Ballet, we're all about ballet just for grownups! Find us online and join in the fun outside the studio!
Youtube Channel
Find us on YouTube to learn everything from the emotional aspects of being an adult ballet dancer, to how to execute basic ballet steps, and how experts in the space can help refine technique and practice ballet injury-free.
Julie (Studio Owner) Instagram
Follow Julie's journey as an adult ballet dancer and continuing to improve her own dancing!
Broche Ballet Studio Instagram
Come along with us at the studio to see the latest happenings, dancing videos, and all the news!
Adult ballet in the news
Read about adult ballerinas making headlines all over the world.
The 77 Year Old Ballet Dancer Sharing Seven Decades Of Experience | Amazing Humans
Madame Suzelle Poole started dancing age 7. She is now 77 and is still teaching and performing.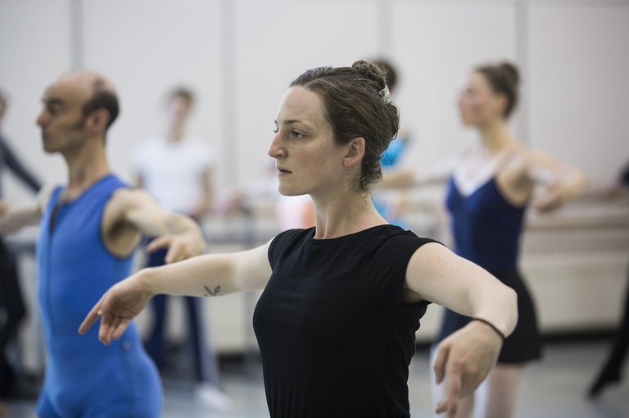 Late bloomers: Adult ballet classes bring the joy of dance at any age
Learning ballet as an adult is a chance to return to our bodies, to be true beginners again. It's an escape from work stress, a departure from overscheduled lives and a way to build confidence that you, too, can learn a new skill.
Kat Wildish has danced with New York City Ballet and American Ballet Theatre. Here, she leads an adult pointe class at The Ailey Extension. Photo by Kyle Froman, courtesy of Kat Wildish.
P.S. If you look closely, you'll see our studio owner, Julie Gill in back near the piano!
Britain's oldest ballet dancer passes elite exam... aged 80: Great-grandmother completes test with a merit 58 years after her last exam
Barbara Peters, 80, from Halifax, is the country's oldest ballet dancer. She passed a top exam from the Royal Academy of Dance in London. The great-grandmother has been dancing since she was a two-year-old.