Gifts for your ballet-dancing loved ones
If your dancer is obsessed with ballet, here are some great things to give for the holidays, birthdays, or other special occasions!
Broche Ballet Classes & Merchandise
Gift card for merch
Studio t-shirts, tanks, mugs, and re-usable bags!
T-shirts & Tanks $35 + tax

Mug $15 + tax

Re-usable bag $5 + tax
Gift Card for tuition
Pre-pay ballet class tuition for your dancer! Dancers pay monthly tuition for their selected ballet class and join each week. Purchase a gift card which will automatically apply a credit to their next month.
Purchase in $25 increments.
Private lessons
Give the gift of private lesson time! Private lessons enable dancers to work on what they need to focus on most, and get even more individualized attention on their weaknesses!
Purchase in 30-minute increments at $45 each.
Dancewear & Clothing
If your dancer loves fun outfits for class, then try a gift card for either casual or traditional dance class attire.
Fun, unique, and feminine clothing for ballet class, yoga class, the gym, or around town!
Use the link below and our studio coupon code julgil for 20% off purchases!
Cute, flattering, and versatile looks and accessories for ballet class.
Leotards, tights, ballet slippers and more for a classic traditional look in class.
Use our Studio Code (below) at checkout to support us
TP 126441
Give your dancer the gift of feeling like a ballerina! She will surely love to wear her tutu around the house, to workshops, or even to class on occasion!
Use our Studio Code (below) at checkout to support us
TP 126441
If your dancer likes to shop for dance clothes, try a gift card to Dance Xtreme Bodywear in Centennial, CO.
Training tools to help your dancer excel
Unique gift ideas to help your dancer improve!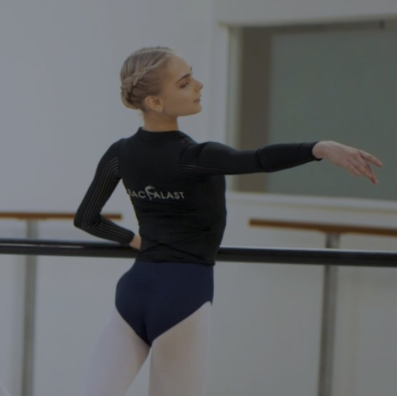 Help your dancer develop beautiful arm and back muscles and give her a boost in her training. This jacket brand new to the market features innovative elastics that help dancers understand correct technique.
Sport Massage or Personal Training
Our studio owner Julie's chiropractor works with dancers in Colorado to keep healthy and injury-free. Give the gift of strength and safety. Contact the office to purchase gift certificates.
Practice at home with this small, portable piece of dance floor.
Learn all about the body, muscles, and how to improve technique, flexibility, and strength.
This book from Lisa Howell, world-renowned Dance Physiotherapist, will help your dancer prepare her feet for pointe shoes — every ballerina's dream! Her content is expensive, but well worth it!
One-size-fits-all Dancewear
If you would like to purchase dancewear, but are worried about sizing, try these universal styles!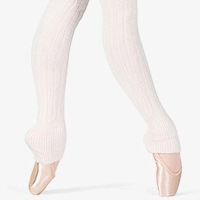 A dancer's classic for the winter and fits most sizes!
Use our Studio Code (below) at checkout to support us
TP 126441
Pretty over tights or legwarmers, and helps anyone feel like a dancer!
Lucky Leo is local to Denver!
Fun knee-high socks that make your dancer feel like she is wearing pointe shoes!
Doodads & Jewelry
If your dancer likes little doodads and jewelry, try these ideas below!
Dancers and Dogs calendar
These high quality 2019 calendars are great to display in your home, office, or dance studio! Featuring some of our favorite Dancer and Dog duos of the year!
A pretty little doodad for your dancer to hang by a desk or on a tree.
Beautiful Swarovski Crystal necklaces, brooches, and other jewelry.
Drop a hint
If you're a dancer and would like us to drop a hint to your family or friends, just let us know using the form below! We'll send them a nice note letting them know how to make you happy this holiday season.